5 Reasons to Consider Sedation Dentistry
Posted by DDS STAFF on Feb 14 2022, 06:29 AM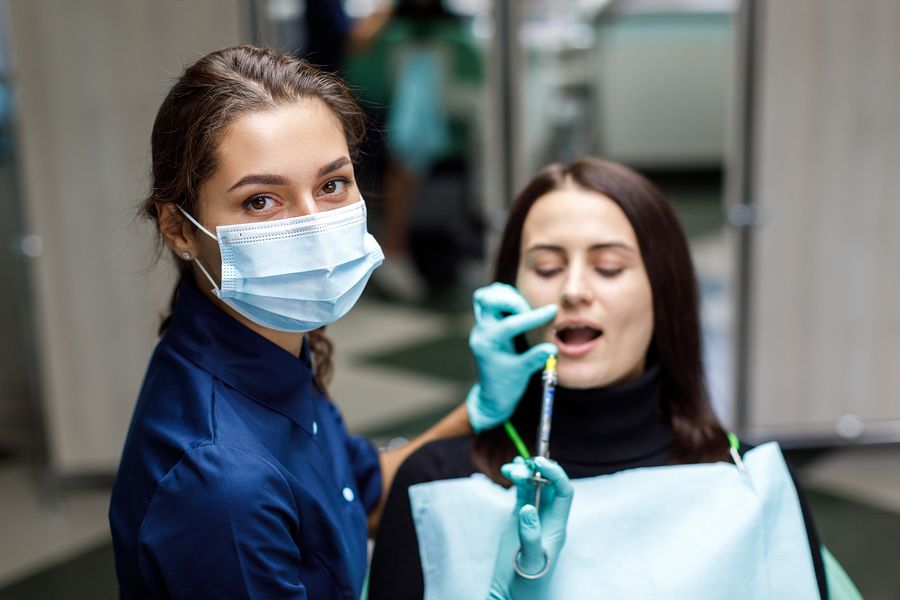 Sedation dentistry is the best solution for people who avoid dental visits because of dental phobia. It helps to keep them relaxed during the entire process. Levels of sedation will depend on the severity of the fear and procedure. Dental Design Studio is here to guide you with five great reasons to consider dental sedation.
Fast Dental Procedure and Fewer Visits
By using dental sedation, the process will be fast and comfortable. You might otherwise need to book many appointments for complicated procedures which can be avoided by using dental sedation. Your dentist can finish everything in a single sitting. Working with a properly relaxed patient will help them save time. And of course, it will result in good outcomes. 
Improves the Quality of Your Life in Reducing Your Anxiety
It is a great concern when a person is worried about going to the dentist out of fear and anxiety. The sedation process will calm your nerves and help you to relax during the procedure. Your confidence level will also improve once the procedure is done. 
Helps You With Gag Reflex
One of the best ways to tackle a sensitive gag reflex is dental sedation. Using dental sedation, you can quit worrying about gagging when the dental instrument is put in your mouth. With sedation, the muscles in the mouth are more relaxed, so it will help stop the involuntary gag reactions.
Dental sedation gives you a whole new experience when compared to the traditional way. There are many veins and nerves in your mouth and face that can produce a pain sensation. Some patients have more sensitive gums and teeth, so it can be a painful experience for them. But dental sedation can incredibly reduce the pain or lessen the amount of pain.
Dental sedation reassures the patient's comfort and relieves any anxiety with no side effects. Dental sedation can make your otherwise tense experience a stress-free one. 


Dental Design Studio, located in Phoenix, AZ, has expert dentists who can provide the best treatment plan for all dental requirements. Call  602-641-3634 to schedule a consultation with the dentist to know more about dental treatments.