Invisalign Braces and Their Advantages
Posted by DDS STAFF on Dec 9 2021, 06:30 AM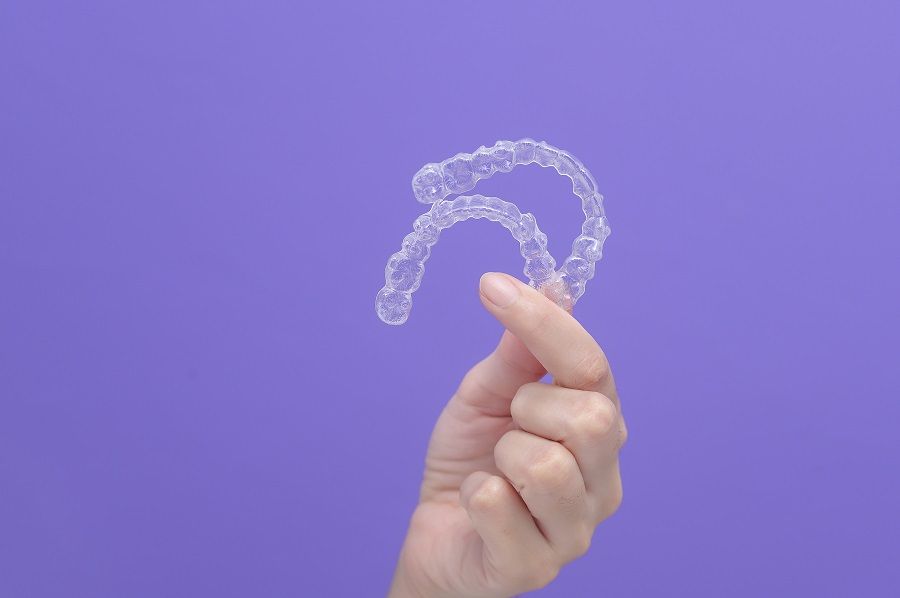 Orthodontic braces can straighten teeth besides resolving other oral health concerns. Braces can help straighten crowded teeth, which are more prone to cavities, or correct open bites that may cause difficulty in eating and hinder your speech. In addition, braces can rectify a host of other problems like protruding teeth, temporomandibular joint problems, and malocclusions that can cause soft tissue damage or uneven tooth wear. 
At Dental Design Studio, we offer modern Invisalign braces that can discreetly straighten your teeth and restore your smile appearance.
What Is Invisalign?
Invisalign is an orthodontic treatment that uses customized pieces called aligners that are attached directly over your teeth. Invisalign braces are composed of transparent BPA-free plastic trays. The Invisalign aligners are designed to be discreet so that other people will probably never know you are even wearing them. The treatment period will depend on the severity of your smile misalignment.
The complete set of Invisalign aligners will be manufactured after your initial consultation. Each set of aligners must be worn continuously for about two weeks before moving onto the next set in the series. They must be removed only to perform your oral functions like eating and brushing your teeth. Once your teeth have shifted to the desired locations, you will have to wear a retainer to maintain your smile's alignment. 
Advantages of Invisalign
Invisalign aligners are practically invisible, allowing you to straighten your teeth discreetly. They are also removable, so you won't have to worry about your social engagements. Besides, you can still eat and drink all your favorite foods.
Invisalign aligners comprise no metal wires or brackets that can scar your mouth. The aligners are incredibly comfortable to wear. With no frequent adjustments required, you would need fewer appointments with your dentist. 
As the Invisalign aligners are removable, you can brush and floss normally, making it easier to maintain a good oral hygiene routine.
In order to move teeth, the force needs to be applied, which may sometimes cause root resorption. This condition will lead to the breakdown of the root of a tooth and possibly tooth loss. As the forces applied by clear aligners are more gradual than those used by traditional metal braces, Invisalign treatment exhibits a much lower rate of root resorption.
The Invisalign aligners do not require any additional maintenance. If they become stained or grimy over time, use a toothbrush dipped in a mouth rinse solution to brighten them. A light scrub once every two days will remove any stains.
Dental Design Studio, located in Phoenix, AZ, has expert dentists who can provide the best treatment plan for all dental requirements. Call  602-641-3634 to schedule a consultation with the dentist to know more about dental treatments.