Types of Dental Implants and Their Uses
Posted by DDS STAFF on Jan 28 2022, 06:24 AM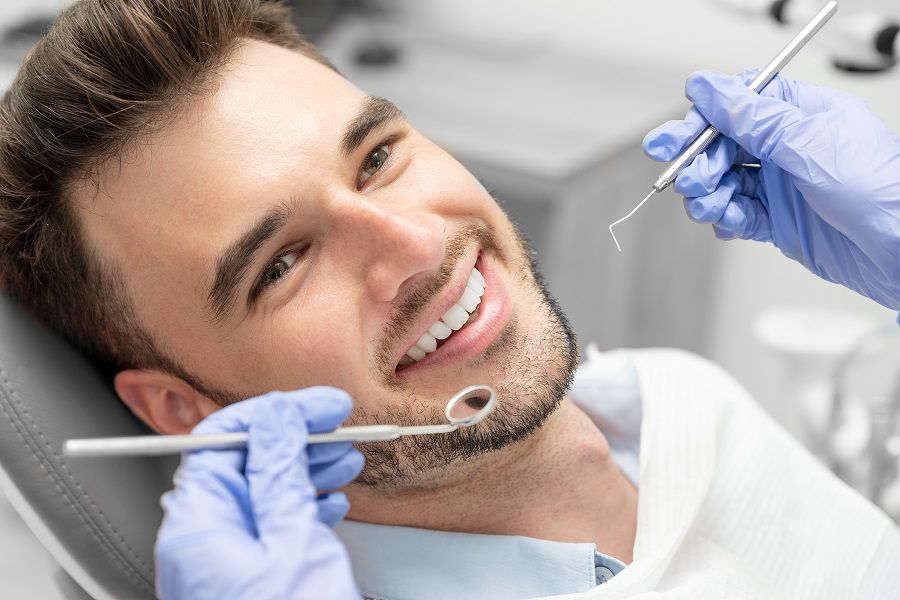 If you have decaying or missing teeth and want to improve your smile's aesthetics and functionality, dental implants could offer an excellent option for you. Dental implants are surgical fittings fixed into a patient's jawbone to serve as an artificial tooth root. The implant fitting fuses with the surrounding soft tissues of the jawbone, and this process may take about six months. Later, the implant is topped with a natural-looking prosthetic tooth. The titanium materials used for the implant are biocompatible and will not cause any adverse reactions for the body.
Types of Dental Implants
Several dental implants can be used based on your needs and the number of teeth that need to be fixed.
Single Tooth Dental Implant
A single tooth dental implant is the most basic type, in which a lone implant fixture is used to replace a missing tooth. The titanium implant is surgically drilled into the jawbone, and a connector abutment piece is fixed over it. Finally, a tooth-colored dental crown is secured over the implant to complete your smile.
Implant-Supported Bridges
Implant-supported bridges are mounted on titanium posts instead of being supported by dental crowns secured over the neighboring teeth. While implant-supported bridges involve a longer implant process and recovery time, they provide a more solid and durable option. Moreover, they do not need the restructuring of the neighboring teeth to support the bridge restoration.  
Implant-Supported Denture
An implant-supported denture consists of dental implants and dentures. In this treatment option, implants can replace an entire arch of missing teeth in the mouth. The implant posts are secured in strategic locations in the mouth, after which the dentures are placed over them. This option has many benefits, including preventing bone tissue loss, less adjustment period, and the regular oral care routine.
The Dental Implant Process
The implant process will vary depending on the type of treatment you receive, but the general process is more or less the same. After a comprehensive exam of your oral structures, including X-rays and impressions, our dentists will determine the best course of action.
After deciding on the implant type you need, we will surgically place the implant in your jawbone and allow it to graft with the surrounding tissues. This healing process may take a couple of months. When you return for your final appointment, the required prosthetic teeth, bridges, crowns, or dentures will be secured over the dental implants. The restorative appliances will be matched with your existing natural teeth.
Dental Design Studio, located in Phoenix, AZ, has expert dentists who can provide the best treatment plan for all dental requirements. Call  602-641-3634 to schedule a consultation with the dentist to know more about dental treatments.