What Is All-On-Four Procedure? Why Should You Go For It?
Posted by DDS Staff on Sep 1 2021, 04:46 AM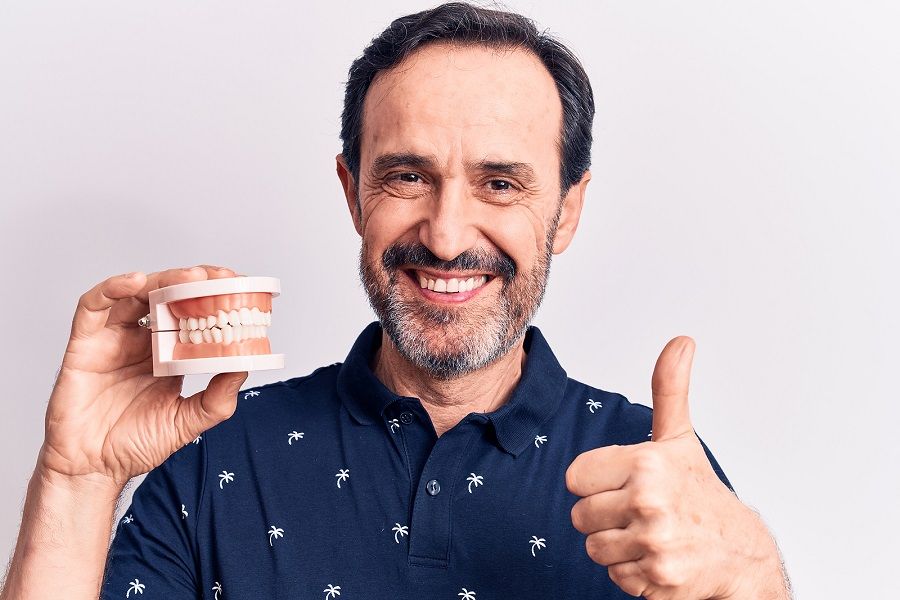 Have you ever wondered what an all-on-four procedure is? And how does it differ from the standard implant procedure? Well, we are here to cover each of your questions in this blog.
What Is an All-On-Four Procedure?
All-on-four is a dental implant technique in which the dentist uses four implants to replace either the upper or the lower set of teeth. These four implants provide support to the new set of teeth.
In this procedure, the posterior implant is tilted at a 45-degree angle towards the front section of the mouth and is fixed into the anterior maxilla, where the jaw has a very high bone density. It is the best option as it does not require the same density of the bone as other dental implant techniques do.
How Is a Standard Implant Different From All-On-Four?
A dental implant is a small titanium screw, or a post fixed adequately into the jawbone that becomes a support for replacing a single or bridge of teeth. It is the foundation for the replacement of teeth.
In the standard dental implant procedure, dentists have to insert six to eight implants to fix a whole tooth bridge. On the other hand, all-on-four involves two implants placed on the front of the mouth and the other two on the back, which means it requires only four implants to replace the whole set of teeth.
Moreover, in standard implants, the bone tends to lose its density. However, these 45-degree angled implants avoid the bone-deficient areas of the jaw. It is less invasive and makes the healing process relatively shorter in comparison to standard implants.  
Why Should You Go for an All-On-Four Procedure?
Currently, all-on-four procedures have become relatively common among people. Hence, you should go for this procedure because:
You only have to visit your dentist once for an all-on-four procedure. It also limits the number of hours it takes for this treatment.
Missing tooth replacement has always been expensive. However, this procedure significantly reduces the cost of fixing the tooth manually.
Dentists graft the bone in a traditional dental implant procedure if the patient's jawbone is too weak for implants. But, in all-on-four dental implants, you do not need a bone graft, thus making it an easier procedure.
It involves a faster healing process and is also extremely easy to maintain.
Thus, if you have experienced a significant tooth loss recently or are thinking about undergoing a dental implant procedure, this is probably the best option to choose.  
Dental Design Studio, located in Phoenix, AZ, has expert dentists who can provide the best treatment plan for all dental requirements. Call  602-641-3634 to schedule a consultation with the dentist to know more about dental treatments.