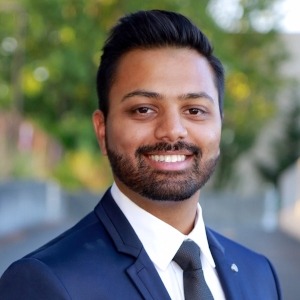 Dr. Satbir Khara
DDS
Dr. Khara is a Washington native and graduated from Pacific Lutheran University with a BS in Biology. He received his Doctor of Medical Dentistry (DMD), and a Masters in Public Health (MPH) from the Arizona School of Dentistry and Oral Health.
An active believer in patient focused dentistry, where the patient is the most important person in the room, he enjoys educating patients about their oral health and taking the time to ensure their concerns are heard.
Dr. Khara makes it a priority to pursue new advances in dental technology, taking continuing education courses and attending dental seminars around the country. Dentistry is an ever-evolving field and he believes it's important to stay up-to-date to ensure his patients are receiving the best care possible.
In his off time, he enjoys traveling the world, including an annual mission trip to Mexico providing dental services to at-risk communities. Him and his wife like to explore new places, spend time with family, and go on walks with their new puppy, Oliver. When not caring for your teeth you can find him cycling, snowboarding, or watching movies.